Cure My Addiction – Version 0.3.1 [TheGary]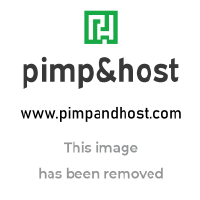 TheGary is creating Cure My Addiction (Adult Game)
NFO
Updated: 12-February-2019
Genre: 3dcg, Male Protagonist, TheGary Patreon,Oral Sex, Vaginal Sex, Humiliation, Male Domination, Spanking, BDSM, Voyeurism, Lesbian, Anal Sex, Female Domination, Group Sex, Incest,Anal
Censorship: None
Developer: TheGary
Version: 0.3.1
OS: Win, Mac,
Language: English
Size: 565 MB
Description:
Since your parents found out that you're spending way too much time watching porn they decided to take action and do something about it. Finally, they come to the conclusion to send you on your Uncle yacht without a phone, TV and computer. You're not sure what happened, you didn't see your Uncle for many years, your mother and him rarely talk to each other.
Apparently few years ago he becomes a millionaire and live a luxurious life since then. He's married to Rachel and they have two daughters : Chloe and Emily. Emily, the oldest, was born from a previous relationship, I've never seen her father. Chloe was adopted a few months after my uncle married Rachel.
Once on board you'll have to follow new rules to live on the boat and you'll learn that breaking them has consequences. When you notice there's only stunning women on board, you see an opportunity to give up porn for something even better! How will you achieve your goal? That's up to you.
Changelog v0.3.1
The progression speed has been considerably increased (cooldown reduced, increased rewards, etc.).
New system to handle different types of dialogues with all characters.
New system to handle characters location, it's used to know if a NPC is alone or who is with it, etc.
New punishment system. The game now keeps better track of punishments and some NPCs may have lasting effects for a few hours. Rachel's punishment will gradually become harsher and more embarrassing over time. She will take it easy at the start of the game.
Rachel will not spank the MC, Emily or Chloe for one small mistake. After someone collects 3 warnings , Rachel will announce their punishment during dinner. Emily and Chloe can now misbehave and gain Rachel's warnings on their own, without player intervention. You can find out what they did if you talk to them. You can also try to provoke one of them during breakfast or lunch in front of Rachel. And finally their offenses will increase if they fail to study due to your distractions.
Important info: the MC can't 'skip' a punishment step, let's say current step is 8 but the last time the MC got spanked it was 3, then if the MC should be punished step 4 will be used and not 8.
New stamina. It determines the maximum amount of time he can cum in a day. It starts at 1 and stops at 5. It starts increasing after the first time the MC cum when using the pool or doing yoga with Rachel.
Mood removed. Scenes previously using 'mood' have been reworked or use another trigger (might look random but most of the time, it's not).
Various GUI improvements to reflect new mechanics.
Reworked / Improved some events (new renders, new talks).
Fixed most of the inconsistencies reported.
Removed the hairbrush event (I will add it back when possible).
Added help windows after the intro (you can see it again using the "help" window).
Added a consequent number of new dialogues.
Added a new character.
Added 3 new events with the new character.
New "help" window options: You can change your name. You can enable MC punishment when playing with femdom disabled and choose which clothes you allow during a spanking. You can also disable Linda night visit if you wish.

Cure_My_Addiction-V0.3.1__TheGary_.rar

Cure_My_Addiction-V0.3.1__TheGary_.rar